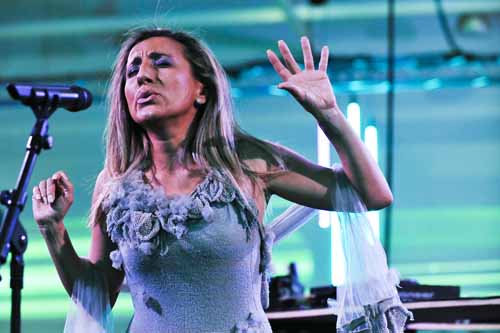 Nathalie Léonoff, lyrique artist
For several years, Nathalie LEONOFF has dedicated herself to lyric singing, performing operatic arias and her own compositions.
With grace, she has performed in major cities in France and abroad during prestigious performances.

This singer can perform in unusual places, leaving an unusual and indelible imprint.

His haunting voice knows how to subdue his audience by mastering his Art.